State Medicaid Director To Leave In August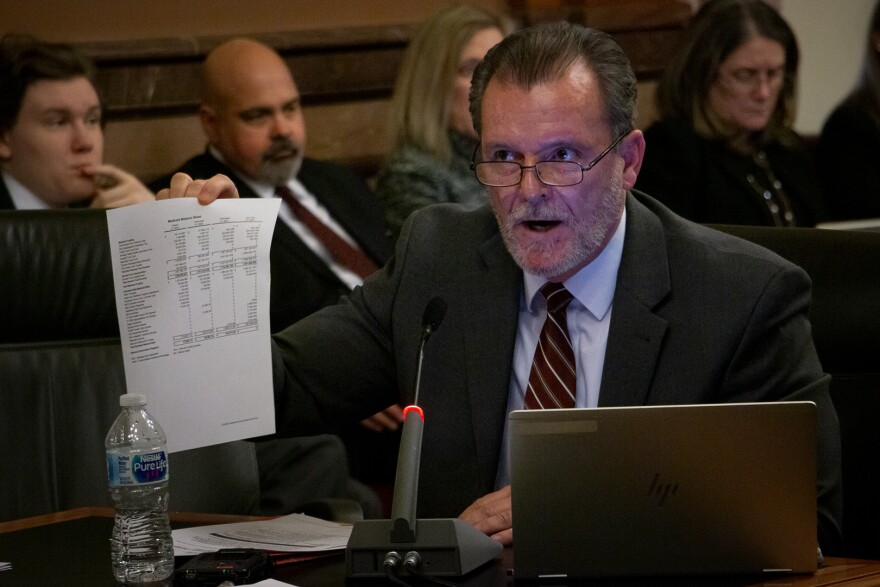 The Iowa Department of Human Services announced Wednesday that state Medicaid Director Mike Randol will be leaving the department next month.
The department did not specify what Randol's new job will be, but said in a press release he is leaving for the "private sector" on August 14.
Randol joined the state in December 2017 under previous DHS Director Jerry Foxhoven. He oversaw the state's shift to a privatized Medicaid program, which has been controversial since former Gov. Terry Branstad announced the change in 2015. The program serves more than 700,000 Iowans.
Randol was previously the director of Kansas's Medicaid program, which also has a system run by private firms.
DHS says it will begin recruiting for his replacement immediately. When Randol leaves, Deputy Medicaid Director Julie Lovelady will lead the department.
DHS Director Kelly Garcia said in a statement that Randol has "done a tremendous amount of work to get our program on track."
"I look forward to the next steps as we move into a new phase, which includes focusing on outcomes and social determinants of health," Garcia said. "We have a lot of exciting opportunities ahead. I wish Michael tremendous success, he is a true public servant."