Daily Digest
Large gatherings are allowed to resume starting this week. There's a primary on Tuesday, and the Iowa Legislature is returning to session Wednesday. As the state grapples with reopening, protests over the death of George Floyd have turned violent in Des Moines. Continue to follow the latest Iowa news here for the week of May 31-June 6.
Read More
Top Stories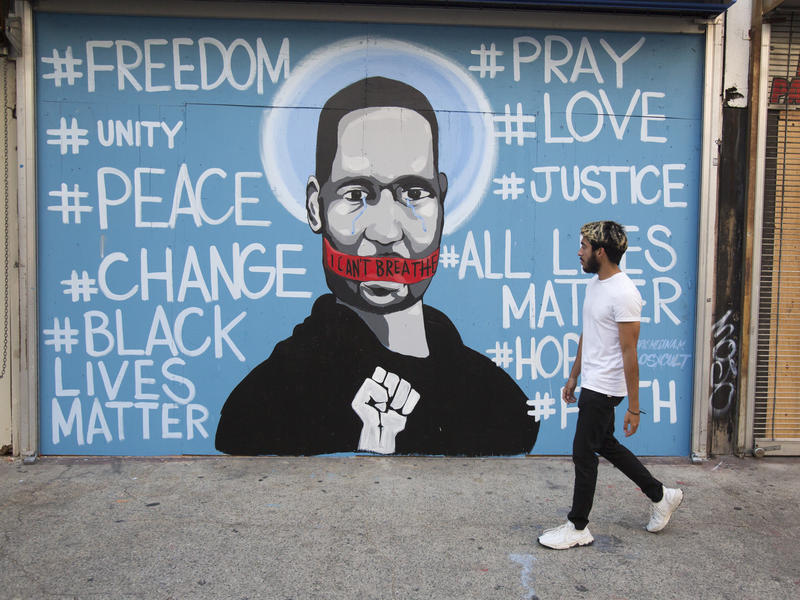 Updated 7:37 p.m. ET The Hennepin County Medical Examiner released a new autopsy report Monday, ruling George Floyd's death was a homicide. The office said Floyd's heart and lungs stopped functioning "while being restrained" by law enforcement officers. Floyd died due to "cardiopulmonary arrest complicating law enforcement subdual, restrain, and neck compression," according to the report . It also specified "other significant conditions," including fentanyl intoxication and recent...
Read More
June 2 Primary
The four Democrats running to face Republican U.S. Sen. Joni Ernst debated for the first time Monday night . The November race is looking to be both competitive and expensive. Sen. Ernst hopes to get a second term representing Iowa, and Democrats see the seat as a possible pickup in November as they try to take the majority in the Senate.
Read More
Iowa News
Listen Live At 7 Monday
Monday night, WNYC and Minnesota Public Radio present "America: Are We Ready? Racism, Violence, and Our Future Together," a pop-up, live, call-in show to convene a national conversation in this urgent moment. The special will air across the country on over 250 stations, including statewide on Iowa Public Radio, from 7-9 p.m. CT on all news and studio one signals.
Read More
IPR Music
Des Moines hip-hop artist Markaus has shared the music video for "Essence," the first single from his new EP, "Burn The Boats." The EP shares its name with a limited edition whiskey produced under Markaus' Ziyad Rye brand.
Read More
News from NPR
The Latest IPR News And Reports