Iowa Total Care To Lawmakers: We're Improving Medicaid System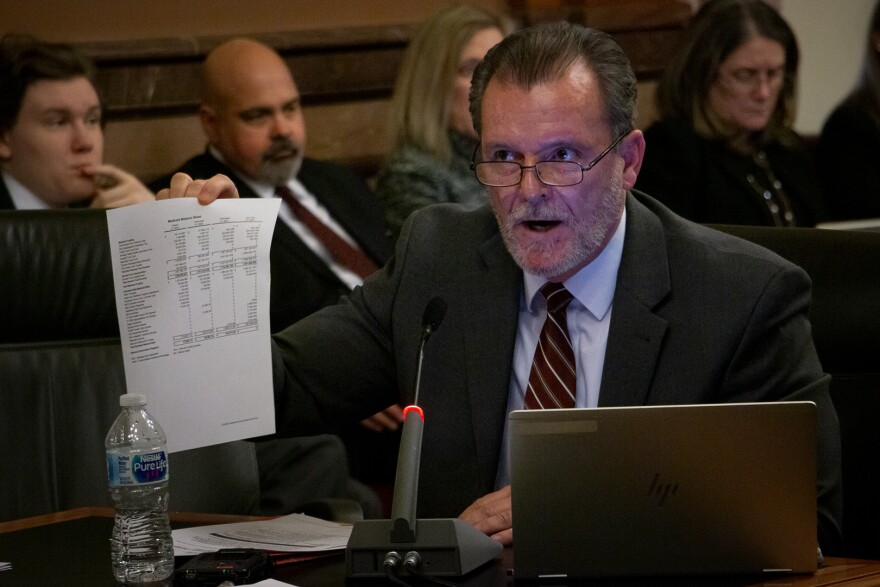 Department of Human Services officials told lawmakers Wednesday that it doesn't plan to release the millions it's withholding from one of the state's Medicaid managed care organizations until 75 percent of provider claims are reprocessed.
DHS announced in January it was withholding nearly $44 million from Iowa Total Care after it failed to pay more than 100,000 provider claims.
At the House Government Oversight committee on Wednesday, DHS Medicaid director Mike Randol told lawmakers that the decision to release the funding hinges on their requirement that three-fourths of the claims are processed.
Additionally, Randol said the department is planning on sending out surveys to providers about Iowa Total Care's system, which will be reviewed in the decision-making process.
"Then we'll have discussions with Iowa Total Care and DHS leadership to determine if we want to release that payment or if there are other critera that we're going to mandate upon Iowa Total Care," Randol said.
Iowa Total Care CEO Mitch Wasden said that the company has been working to check claims and implemented a new system at the end of February.
"As part of that remediation work, we worked very closely with DHS and IME with meeting about three times a week, auditing all of our fee schedules, all of our provider contracts making sure that all of those that we affected by an underpayment or overpayment were reprocessed," he said.
Wasden said the company, which serves 265,000 Iowans on Medicaid, will continue to work with DHS to make sure claims are reviewed and processed in a timely manner.
"We've also posted on our website anytime we might have a future claims issue that providers can have access to that and know that it's being remediated in a time frame," Wasden said.
Rep. Rick Olson, D-Des Moines, questioned why the department doesn't wait until all claims are processed.
"It's kind of like 'I will pay you for three of the four tires that you're supposed to put on my car.' I would expect that you get paid when you put all four of my tires on the car," Olson said.
Iowa Total Care joined the state's Medicaid program last July.