65 Years of Charlie Brown and the Peanuts Gang
For 65 years Charlie Brown has been getting kites stuck in trees, missing footballs, and getting hit by baseballs.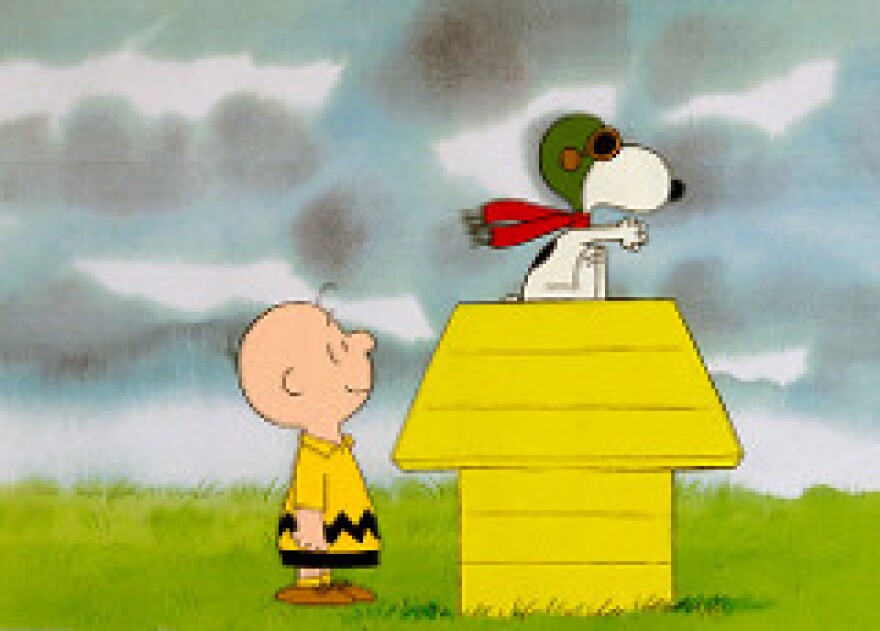 On this Talk of Iowa segment, Charity Nebbe talks with Karen Johnson, director of the Charles M. Schulz Museum and Research Center, about why Charlie Brown and the Peanuts gang still resonate with audiences, as well as the enduring legacy of Peanuts creator Charles Schulz, 15 years after his death.
"He was always authentic," says Johnson about Schulz. "He said to many people, 'To know me is to read the strip; everything I am goes into that strip.'"
Johnson also says that Peanuts has universal appeal because most people identify with a specific character, even the non-human ones.
"[Schulz] certainly acknowledged the importance and the popularity of Snoopy and how people really identified with that dog," says Johnson.
"He appreciated that everybody had a sense of regard or identification with Lucy, or Sally's silly philosophy, or Linus's sweet way of looking at life, or Schroeder's devotion to the piano...and I think at the core of it, that's why it works."
The latest iteration of the Peanuts' story, The Peanuts Movie (2015), is now playing in theaters.