Derecho Recovery Center Searches For Permanent Location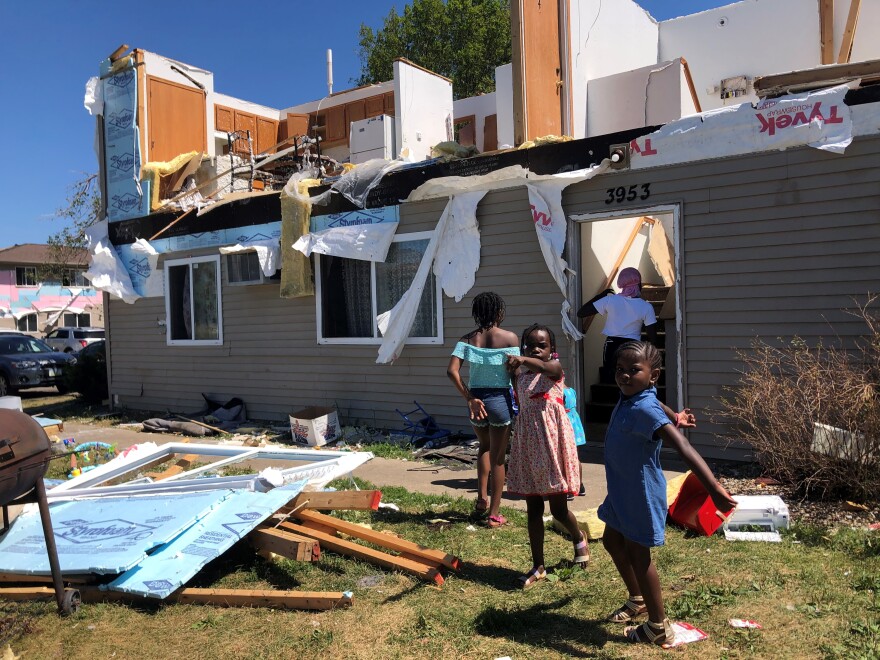 The Iowa Derecho Storm Resource Center is looking for a permanent location in Cedar Rapids. It has an important deadline approaching.
Even though it's been four months since the derecho swept through Iowa, thousands of people are still in need of a variety of resources. Raymond Siddell, president of Together We Achieve, which operates the Iowa Derecho Storm Resource Center, said they have 11 days to leave their current location because it has been sold. The new location will make it the fourth place for the center. It outgrew the first two locations.
Siddell said a permanent place will allow them to continue to help people recover from the storm.
"Anybody from our community that's driven around that has been involved with recovery efforts is very well aware that there's still recovery to be done," Siddell said.
Siddell listed the most common ways continued recovery is still visible such as people being displaced from their homes, fighting with insurance companies and waiting on contractors.
The Resource Center usually helps between 800 to 1500 people a week with food, construction or other needs. Siddell said making sure the resource center is still operational is especially important as the weather gets colder.
Unfortunately, he said COVID-19 is not a helpful addition to the mix. Siddell said COVID-19 has made recovery slower than natural disasters in the past. He said people have hit their "maximum," due to financial constraints.
"Maybe they're making decisions on 'do I pay the light bill this month? Or do I put food on the table?'" Siddell said. "We need to ensure that going forward, especially as COVID continues, the recovery efforts continue, that we are available to families. We're helping them get their basic needs met."
He said people's needs haven't changed much since August, but there are more households trying to deal with the financial burden of recovery now.
"We all love to put on a facade and as Iowans, we really struggle to ask for help. We want to be self-sufficient. But now is the time to ask for help," Siddell said.
Together We Achieve is currently working on gaining 501c3 status so it can qualify for grants and donations to sponsor the Derecho Storm Resource Center.
The center is specifically looking for a location that is at least 5000 square feet in order to house all its resources. It also needs to be close to public transportation.