READ: White House Coronavirus Task Force Report Finds Iowa Still In The Red Zone For New COVID-19 Infections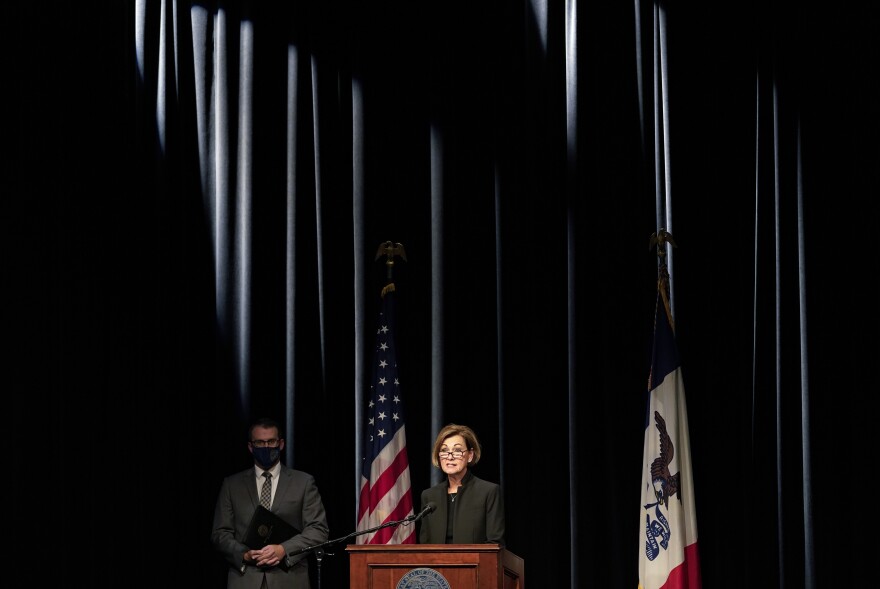 The newest White House Coronavirus Task Force report has found Iowa had nearly triple the national rate of new COVID-19 infections last week.
Last week, Iowa had 621 new infections per 100,000 people, compared to the national average of 209 cases per 100,000.
The latest report from the White House Coronavirus Task Force, which is dated Sunday and was obtained by ABC News on Tuesday, found Iowa once again has one of the highest rates of new cases and test positivity rates in the country, placing it in the red zone.
It found 96 percent of the state's counties have high levels of community spread.
The report recommends the state take immediate action like mandating masks to decrease mortality rates among Iowans as hospitalizations continue to hit record levels.
The report says Iowans should not gather with individuals outside of their households without a mask, but ideally, not at all until case and test positivity rates are in the yellow zone.