Report: Medicaid Providers Failed To Report Deaths And Serious Injuries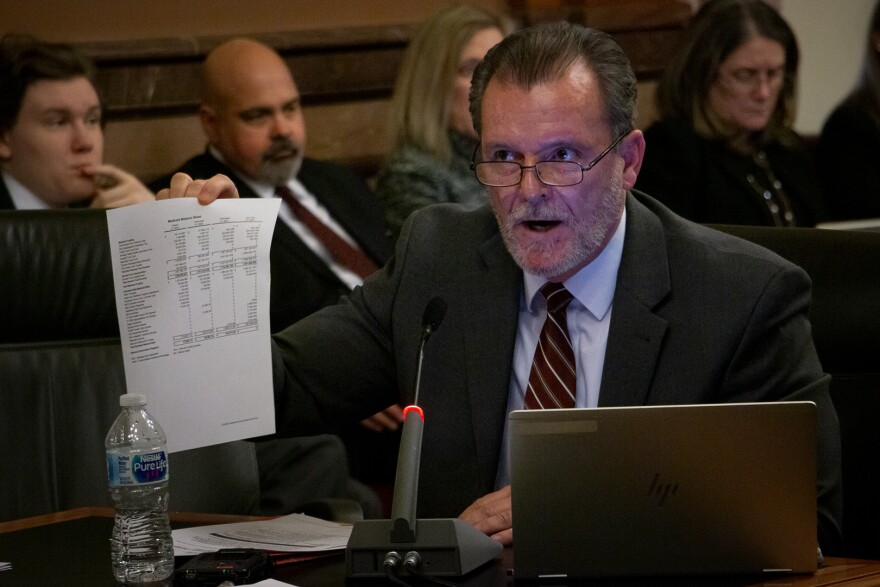 A federal government report has found Iowa's Medicaid program didn't fully comply with state and federal requirements for reporting serious injuries and even the deaths of developmentally disabled Iowans.
The report, by the Department of Health and Human Services Office of the Inspector General, found that community-based Medicaid providers were not properly reporting nearly three-fourths of major instances like head injuries, falls, burns, poisonings, and suicidal ideations to the state from 2014 to 2017.
Dan Bittner, the Assistant Regional Inspector General for Audit Services for HHS, lead the report, and said about 21 percent of deaths were not reported.
"What we found, based upon our review was of the 444 deaths -- so it's associated with these numbers, 95 did not get reported to the state agency," Bittner said.
Bittner said the department also compared emergency room reports to Medicaid claims to find 83 percent of these visits were unreported.
"We found for 817 emergency rooms claims obtained, in 677 there was no corresponding incident report," he said.
The Office of the Inspector General said the audit was conducted in six states in response to a congressional request following complaints of deaths and abuse reported for developmentally disabled people in state Medicaid-funded group homes. Bittner said the states were randomly selected.
The federal agency's report recommended Iowa work with community providers to ensure all incidents are properly reported.
In a response from state Medicaid Director Mike Randol that attached to the report, Randol said the Department of Human Services will work to adopt HHS's recommendations and train its community-based providers on how to properly submit incident reports.