Get the latest news about the novel coronavirus from Iowa Public Radio and NPR News.
Reynolds: State Working To Get More COVID-19 Tests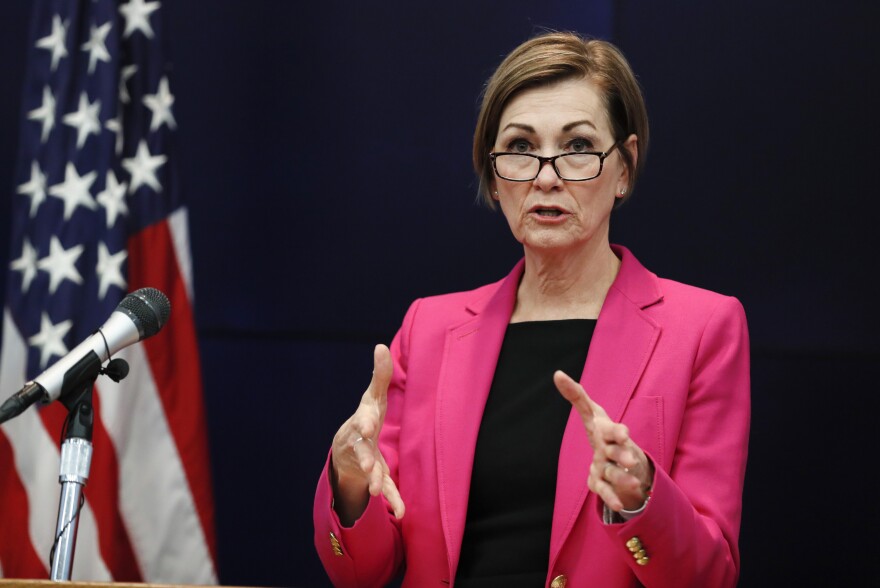 Iowa Gov. Kim Reynolds said the state is working to get more tests for COVID-19.
At a press conference Thursday, Reynolds said the state hygienic lab has been able to keep up with the number of tests it receives, but is working with the federal government to get more.
"We're working on that every day," Reynolds said. "Every day that changes as we're bringing on national labs and we're standing up hospitals and providing them with the capability to test."
State health officials say the state hygienic lab has the capacity to test 800 Iowans. There are also three national private labs that can perform the test, but the number of tests they can run is unknown.
Reynolds declined to give specifics about whether there were enough testing kits. She and the state medical director emphasized the need to take simple actions that would slow the spread of the disease like people staying home if they're feeling sick.
Currently, COVID-19 tests are limited to those who are hospitalized, have travelled to a country with a travel health warning or had contact with someone with COVID-19. Health workers and first responders are also tested.