Lawmakers: Promises to Cities Not Cast in Stone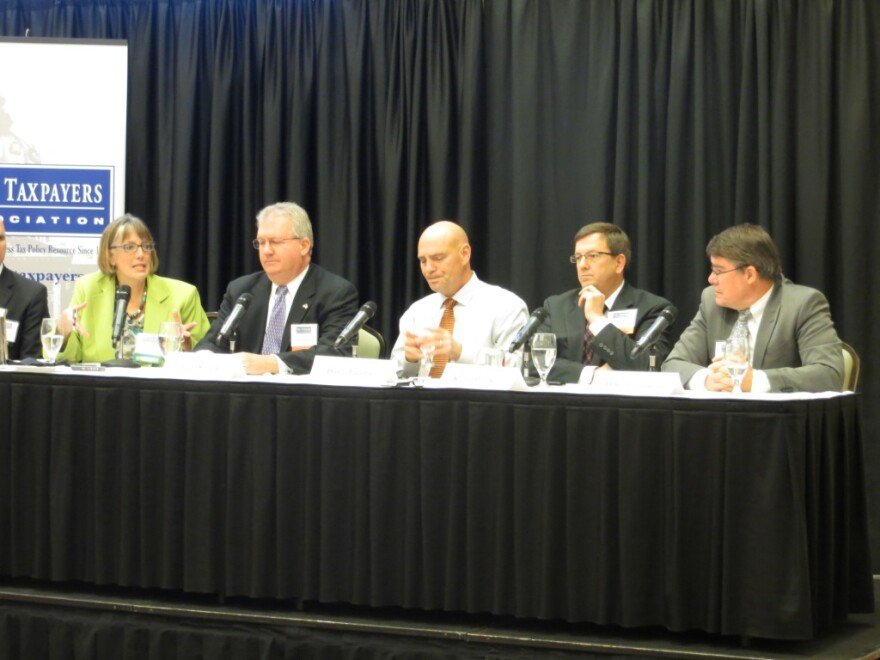 At a forum today, Democratic and Republican lawmakers differed sharply on whether the legislature can honor its commitments to local governments.
In 2012, lawmakers enacted a historic property tax cut which will reduce revenue for cities and counties. The law promises that local governments will be reimbursed from the state treasury, at an eventual cost of $300 million. Wapello Republican Tom Sands says that may not be possible.
"I haven't seen anything at the capitol that's been carved in stone," Sands says, "except the word `Iowa' on the outside corner of the capitol."
Senate Democratic majority leader Mike Gronstal sharply disagrees.
"Let me say, for Senate Democrats it is cast in stone," Gronstal says. " We are not going to walk away from the commitment."
The property tax compromise took years to accomplish. Eventually city and county governments signed on with the expectation that their lost revenue would be reimbursed.
Republican House Speaker Kraig Paulsen also questions whether that will be possible.
"I think in the short term the backfill is pretty solid," Paulsen says. "In out years, as the legislature changes, that question will have to be asked and answered again."
The lawmakers previewed the upcoming legislative session at a meeting of the Iowa Taxpayers Association.