10-Year-Old Iowan Continues to Bring Joy with @IvePetThatDog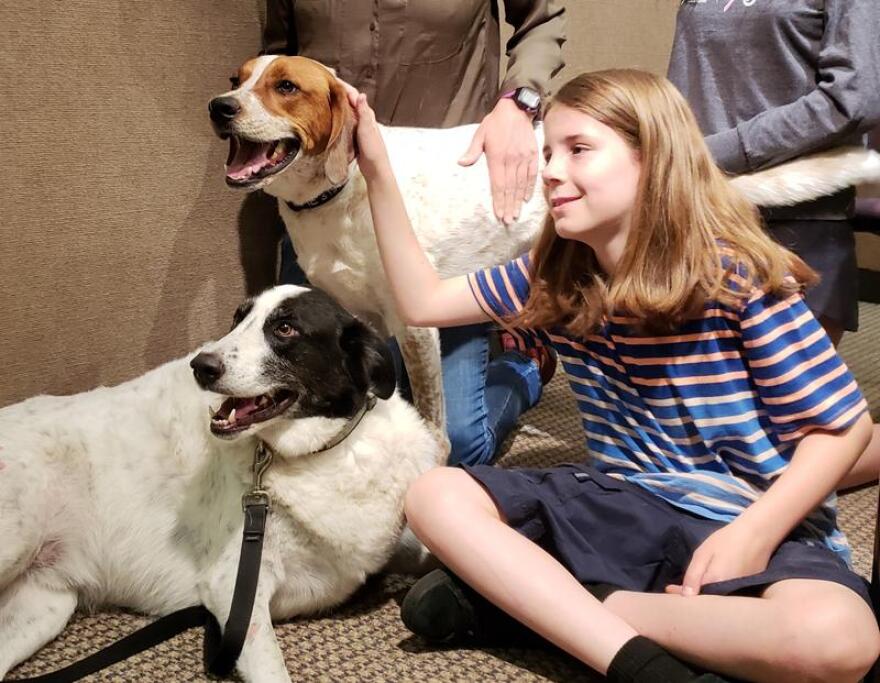 Everybody can get behind daily pictures of cute dogs, and 10-year-old Gideon Kidd of Cedar Falls has gone viral sharing pictures of dogs he's met on his twitter account @IvePetThatDog.
Almost exactly one year ago, Gideon and his mother Rachel Braunigan launched the account, and since then Gideon has amassed more than 214,000 followers from his daily dog posting.
On this segment of Talk of Iowa, host Charity Nebbe chats with Kidd about the growth of his account, his process for telling a dog's story, and his trip to American Kennel Club National Championship Dog Show.
It might seem like a big responsibility to keep his thousands of followers up to date on his dog petting adventures, but Kidd doesn't seem to mind. "I don't feel any pressure, I just really love it," Kidd says. "I love dogs and I think they are amazing creatures and I really want to keep doing this."