A Look Back At Iowa Meat Processing Communities During The Early Months Of The Pandemic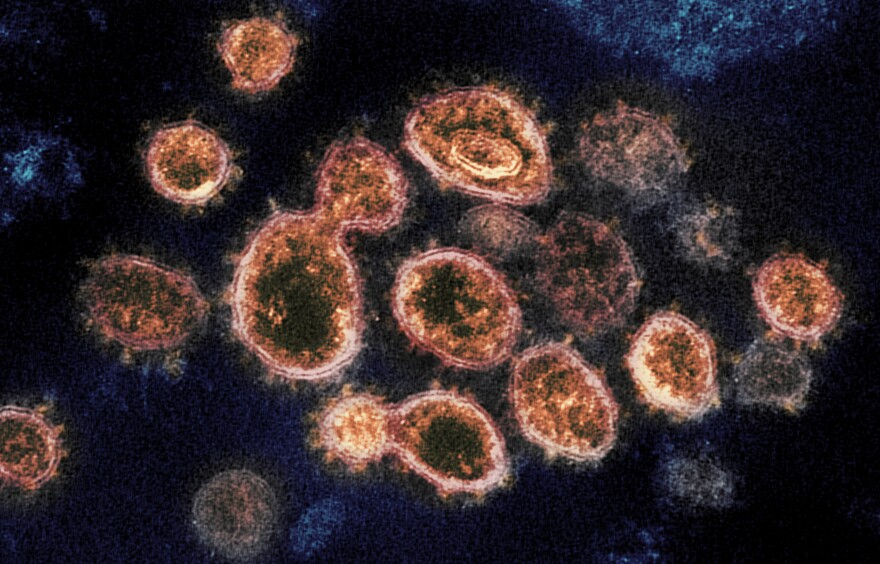 On this edition of River to River, host Ben Kieffer talks with Black Hawk County Sheriff Tony Thompson about the dire early weeks of the pandemic in Waterloo and how the community is faring now.
Later in the hour, Iowa Public Radio reporter Kassidy Arena, community organizer Alejandro Ortiz and Storm Lake Times reporter Tom Cullen describe how meatpacking communities across Iowa were hit exceptionally hard in the early days of the pandemic.
Guests:

Tony Thompson, sheriff of Black Hawk County
Kassidy Arena, reporter, Iowa Public Radio
Alejandro Murguia-Ortiz, community organizer, Justice For Our Neighbors
Tom Cullen, general assignment reporter, Storm Lake Times
Iowa Public Radio did reach out to Tyson Foods for comment. They replied with this email:
"Our top priority has been and continues to be the health and safety of our team members. We've invested more than $540 million during the pandemic to transform our U.S. facilities with protective measures, from walk-through TEMPERATURE SCANNERS and workstation dividers to SOCIAL DISTANCE MONITORS and ALWAYS-ON TESTING, as well as provide additional team member pay and benefits.
We're using testing as a tool and as part of our current COVID-19 monitoring strategy, we're testing thousands of team members every week. In addition to testing those with symptoms or who have been in close contact with someone who has the virus, we're also proactively seeking to find the virus by testing workers who have no symptoms. Our always-on testing strategy has enabled us to move from defense to offense in our efforts to search for and fight the virus.
We've made significant progress since last spring. Currently, only about one percent of our U.S. workforce has active COVID-19.
Tyson has HIRED A CHIEF MEDICAL OFFICER and an additional 200 nurses and administrative staff this year, which means the company now has an occupational health staff of almost 600. We also plan to pilot seven health clinics for team members and their families this year (including one in Storm Lake.)
Earlier this month we announced that we're partnering with MATRIX MEDICAL NETWORK , a leading clinical services company, to ensure the company's U.S. team members are educated about and have access to the COVID-19 vaccines.
The North American Meat Institute reported recently that 'new analysis of independent data for 2020 show that reported new COVID-19 infection rates amongst meat and poultry workers were five times lower in December than in May, while rates in the general population rocketed up by nine times in the same period.'"