Iowa's Choral Renaissance (Post 1): Alice Reid Pruisner & Bel Canto Cedar Valley
Where can you find a thriving classical new-music scene playing to capacity audiences that love the premieres even more than the chestnuts? In small Iowa towns - if you realize that "new music" includes not just the challenging fare that wins Pulitzers but also a growing repertory of pieces for chorus. The 21st-century renaissance of new choral music also thrives outside of Iowa, of course - our neighbor to the north, Minnesota, is one of several states to have played key roles, and so are a number of countries, including many near the Baltic and North Seas. But you can't grasp the culture of Iowa without considering choral singing: that it not only has deep roots in our state but also is in flower as we speak.
Composing for non-professional chorus (and for band - another thriving Iowa scene I'll discuss in a future post) can bring out the best in composers precisely because of the constraints it places on them. The music has to be performable by amateurs and appealing enough to keep them coming back to rehearsal week after week without pay. It helps, too, if the texts mean something to the musicians and audiences. The challenges have inspired such American composers as Eric Whitacre, MortenLauridsen, and Libby Larsen to create new masterpieces that might be more familiar to Iowa audiences than to contemporary-music devotees whether downtown or uptown. In coming weeks, I'll share my interview with Larsen, who was was here for a residency at University of Northern Iowa, and will tell you about a choral group in Mason City that is about to premiere a new work from Norway's Ola Gjeilo.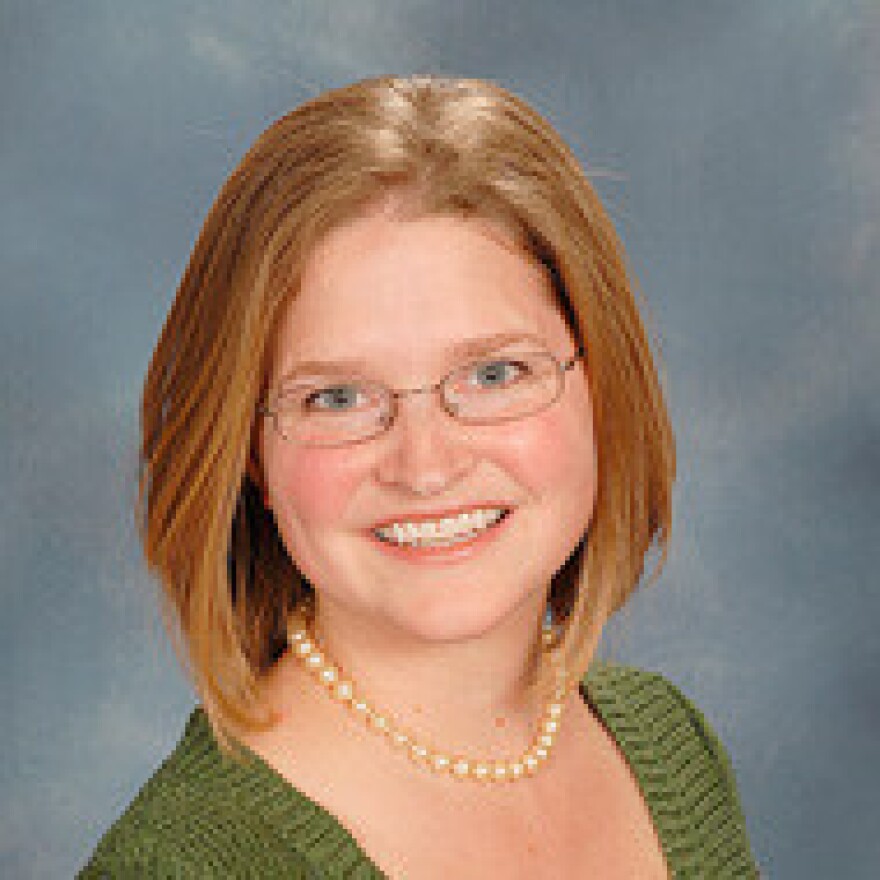 But first to a newcomer: Alice Reid Pruisner, whose group Bel Canto Cedar Valley embodies all the trends I'm referring to. Pruisner grew up in Cedar Falls, got a music education degree at Augustana College in the Quad Cities, taught school for five years (most recently at Bettendorf High), then earned a Masters in choral conducting at the University of Northern Iowa. She founded Bel Canto last year, and it is already doing outreach with Iowa high schools and bringing new compositions into the world. This Sunday at 3PM in Waterloo, their concert My Spirit Sang All Day will range from the Elizabethan era through Pachelbel, Brahms, Poulenc, Finzi and Whitacre to premieres of two works they commissioned from Iowa composers. One is a setting of a poem by Pruisner's grandmother (to make it all the more meaningful, her dad sings in the chorus); the other is a text from Anne Lamott 's Bird by Bird ("Hope begins in the dark, the stubborn hope that if you just show up and try to do the right thing, the dawn will come. You wait and watch and work: you don't give up.") Pruisner told me all about the project on my show on Monday and it was fascinating: here's our interview!