Iowa Public Radio's Culture and Diversity reports go in-depth to examine what it is like to be a minority in Iowa. The reports look at the issues, history, cultural traditions, challenges and future of each diverse group of people that are part of Iowa. Correspondent Rob Dillard and other IPR reporters tell the stories by talking with the leaders and having intimate discussions with some members of each group, and taking listeners to the places that exemplify these communities.Iowa Public Radio's Culture and Diversity reporting is funded in part by The Principal Financial Group Foundation and The Dr. Richard Deming Foundation.
Trump Calls for Ban on Transgender People in Military; Iowans React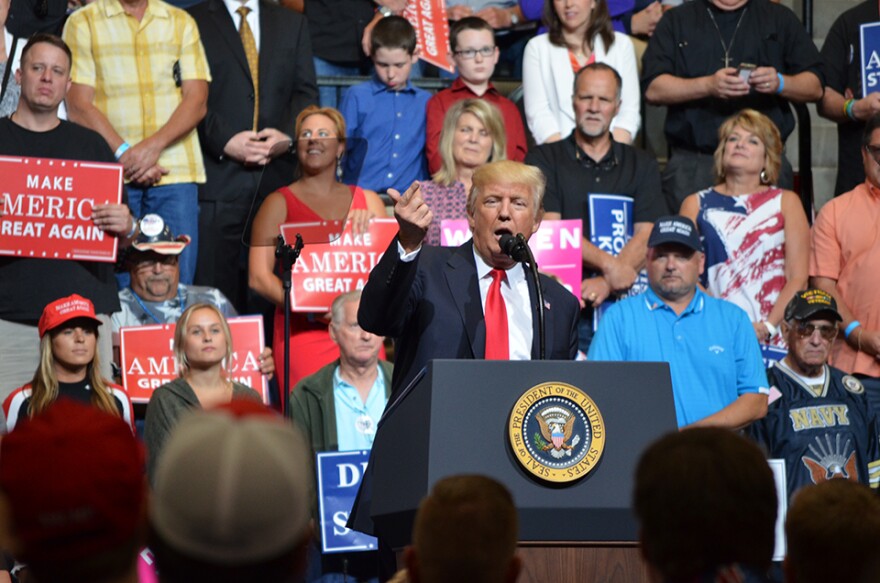 In a series of tweets Wednesday morning, President Trump said transgender people will not be allowed to serve in the U.S. military. He writes the presence of transgender people in the military would cause "tremendous medical costs and disruption."
Daniel Hoffman-Zinnel is executive director at One Iowa, an organization advocating for LGBTQ equality. He says a study commissioned by the defense department shows gender transition-related healthcare would increase the military's health coverage costs by 0.13 percent or less.
"We're still concerned with this statement and feel like it's really disrespectful but really are unsure of what it means, because it hasn't been written into policy or executive order," Hoffman-Zinnel says. "So there's still a lot of uncertainty."
The Trump administration has not acted on the president's statement.
Hoffman-Zinnel says transgender service members and veterans are left wondering what Trump's statement means for them and their healthcare.
Sen. Joni Ernst is breaking with President Trump on his statement that transgender people will not be allowed to serve in the military.
A spokeswoman for Ernst said in an email the Republican senator believes, "Americans who are qualified and can meet the standards to serve in the military should be afforded that opportunity."
Sen. Ernst is a military veteran and a member of the Senate Armed Services Committee. The statement adds Senator Ernst believes taxpayers should not cover the costs associated with sex reassignment surgery.
"I'm glad she recognizes that there is a need for us to protect our military individuals--that includes transgender individuals who are serving in the military," says Hoffman-Zinnel of One Iowa. "But to go against the healthcare services is, I think, a little too far."
Hoffman-Zinnel says President Trump's call for a ban on transgender service members is "horrific and uncalled for."