Ben Rendall's New Video Is Anything But Pointless
Cedar Falls singer-songwriter Ben Rendall's first single off his first solo full length album strikes a common chord - frustration with how we communicate on social media.
Singer-songwriter and keyboardist Ben Rendall has a lot to say with his new song, and he's not afraid to point the finger at himself.
Rendall has been making music in the Waterloo-Cedar Falls area for many years now and has played in several bands. Currently, he's the keyboardist for TWINS, and he also plays in the cover band Stackhouse. Still, Rendall thinks of himself mainly as a solo artist.
"My primary creative focus is songwriting," says Rendall. "I try to learn different instruments or do different things in service to songwriting itself. I'm not really a virtuoso at keys or guitar, but I do what can."
Rendall has released several singles and videos over the years, but when the pandemic happened, he suddenly had the opportunity he needed to begin work on his first full-length record, "The Self-Help Songbook."
"I miss live music, but I have a level of anxiety around playing live," said Rendall. "So for me, it was a little bit of a nice excuse just to hunker down in my basement studio, and actually get more reflective and serious than I had been in the past. It was actually really helpful for me to have that time, where I wasn't worrying about putting together a live set."
Another event in Rendall's life caused him to become a little more reflective in his songwriting as well; he became a father in March.
"I think having a kid forces you to think about getting a little older, the responsibilities you're taking on, and the things that really matter in life," said Rendall. "That was playing into my subconscious as I was writing these songs."
Rendall's past singles and videos are known for their good humor and whimsical nature. However, his upcoming album promises to show a more serious side. It's obvious on the first single, "Pointless."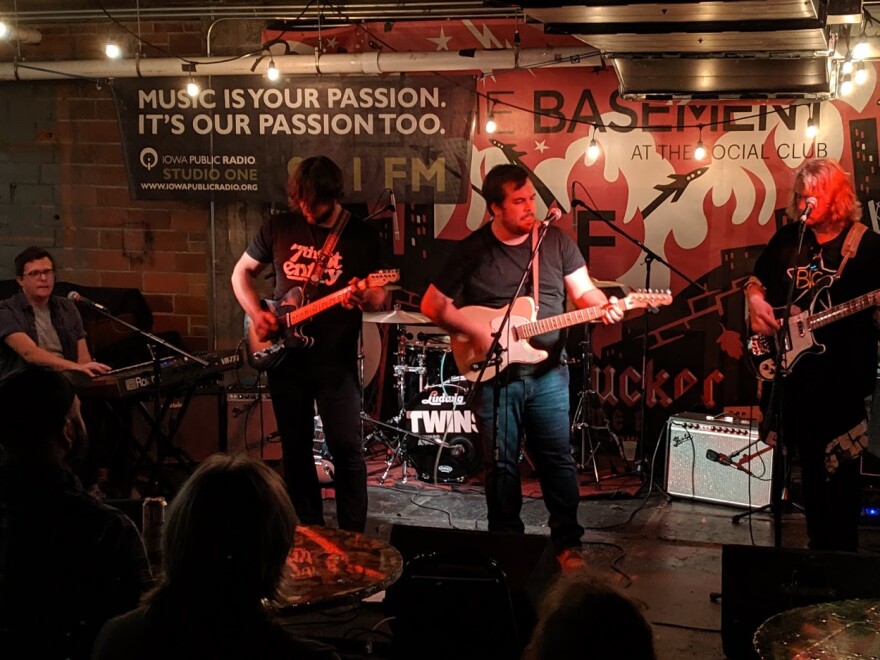 "The song itself is a culmination of my frustration over how we communicate over social media," said Rendall. "It was kind of just me, in the middle of the pandemic, getting fed up with the Facebook hubbub. Nobody was changing their mind, and even when you 'win the argument,' nobody really feels good about it."
Rendall acknowledges that "while we may know something isn't quite right about all our digital obsessions and interactions, it's still easy to get sucked in, maybe even unavoidable at times." He manages to perfectly communicate this in a moment about halfway through the video, where he takes a smartphone from a stranger.
"I don't really have the answer, and I haven't necessarily even been able to disengage from all of it," said Rendall. "But I also have been feeling that those things aren't super healthy."
"Pointless" is available now on major streaming services, and "The Self-Help Songbook" is available for pre-order. Ben Rendall will be playing "The Plaza Presents" at the new plaza in downtown Cedar Falls on May 28, and The Cedar Basin Music Festival on June 25.