Welcome to IPR's Choral Iowa! This page will make it easy for you to keep up with our state's flourishing choral scene. You'll find event calendars, music videos, and ideas from the many Iowans who make our choral scene happen. Please let us know of events or ideas you'd like to share! After all, choral music is the most inclusive of genres. America has about 1,200 orchestras but 270,000 choirs. One household out of five includes a choral member, ranging from children to retirees. Their conductors are just as likely to be maestras as maestros, and their audiences love new works as much as classics. Our state is a national presence in choral music, and Choral Iowa will help you find out why.
How Iowa's Elaine Hagenberg Became a Noted Choral Composer. (Interview and music!)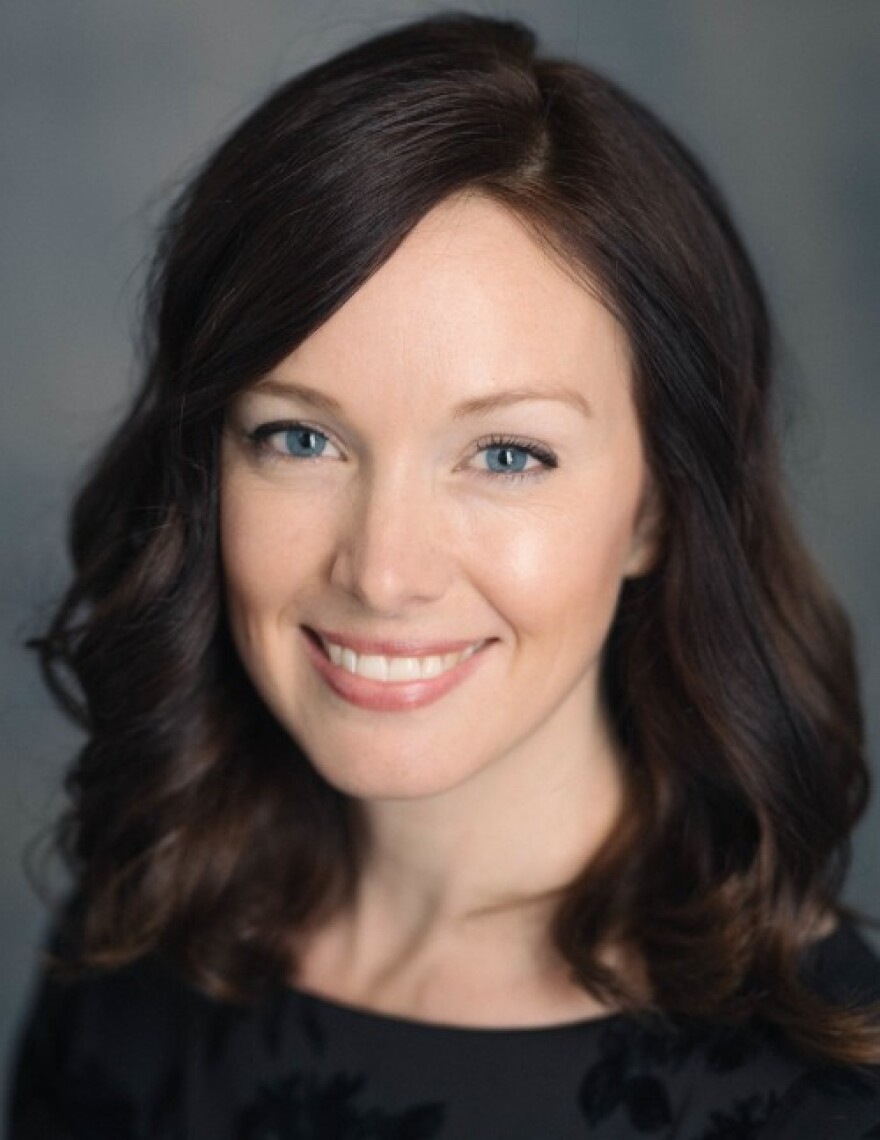 When Des Moines resident Elaine Hagenberg graduated from Drake in 2002, her degree was in music education. How did she go on to become an internationally admired choral composer, with works published by Oxford University Press and performances in London, Melbourne, and New York? She talks about it briefly in this interview with IPR's Jacqueline Halbloom.
The occasion for their chat was the premiere of a new work commissioned by the Heartland Youth Choir. Hagenberg tells Jacqueline about her process in composing it and about how she chose the text, a poem by Elaine Jungers of Sheldon, Iowa, called See How the Rose Unfolds.
Hagenberg is currently composer-in-residence of the Des Moines Choral Society. They will be premiering a new work of hers on Saturday, December 8th at St. Ambrose Cathedral in Des Moines. The conductor will be one of Iowa's distinguished choral leaders, Dr. James Rodde, the Louise Moen Endowed Chair in Music and Director of Choral Activities at Iowa State University in Ames. Don't miss it if you're in the area!
Here is Heartland Youth Choir's April premiere of See How the Rose Unfolds. That's Hagenberg conducting:
-vE